What To Expect
Dress up or come casual. Sunday School classes for all ages begin at 9:30 a.m. Plan to come early to grab a donut and coffee or juice on your way to Sunday School. Our worship service begins at 10:30 a.m. and is led by our worship team. Step through our doors and find…
A relaxed, welcoming atmosphere
Approximately 45-minute Sunday School classes and an hour Worship Service
Nursery for Birth to Preschool during the sermon

Junior Church for 1st through 6th grade from September through May

Bible focused messages for the whole family
Uplifting worship including traditional hymns
An opportunity to fellowship with others and be encouraged
Denomination
Fiatt Independent Christian Church is a bible believing, independently run, non-denominational church. It is not subject to the control of any other church. It's body of believers govern believing in the inerrancy of the bible and that it should guide our actions.
Core Beliefs
For a full statement of our core beliefs, please see our "Resources".
Our Mission is to spread everywhere a passionate desire for the presence of God and the rule of God so people might be blessed.
Our Vision is to become people who are:
Lovers of God




Disciples of the Lord




Encouragers to one another




Lighthouses to the lost
The Bible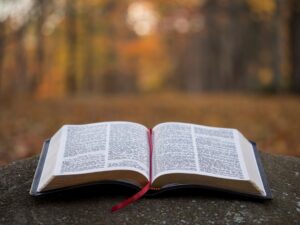 We believe the Holy Scriptures of the Old and New Testaments to be the verbally, supernaturally inspired Word of God; the final authority for faith and life, inherent in the original writings, infallible and God-

breathed. (11Tim. 3:16, 17; 1 Pet. 1:20, 21; Matt. 5:18; Jn. 16:12)
The Trinity And Jesus Christ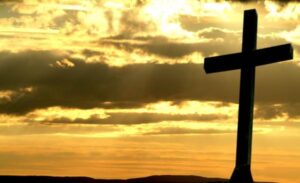 We believe in one Triune God; eternally existing in three persons, Father, Son and Holy Spirit; co-eternal in nature, power and glory, and having the same attributes and perfections. (Deut. 6:4; 11 Cor. 13:14; Matt.18:19)
)
We believe Jesus Christ is God, in His virgin birth, in His sinless life, in His miracles, in His death that paid for our sin through His shed blood, in His bodily resurrection, in His ascension/rising up to the right hand of the Father, and in His personal return in power and glory. (John 1:1; Matthew 1:18,25; Hebrews 4:15; Hebrews 9:15-22; 1 Corinthians 15:1-8; Acts 1:9-11; Hebrews 9:27-28)
Salvation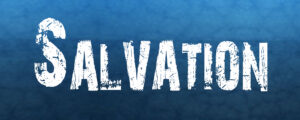 We believe that salvation is the free gift of God brought to man by grace and received through personal faith in the Lord Jesus Christ, whose precious blood was shed on Calvary for the forgiveness of our sins. (Eph. 2:8-10; Jn. 1:12; Eph. 1:7; 1 Pet. 1:18,19)
We believe that all the redeemed, once saved are kept by the power of God, and thus are secure in Christ forever. (Jn. 6:37-40; 10:27-30; Rom. 8:1; 8:38, 39; 1Cor. 1:4-8; 1Pet. 1:5